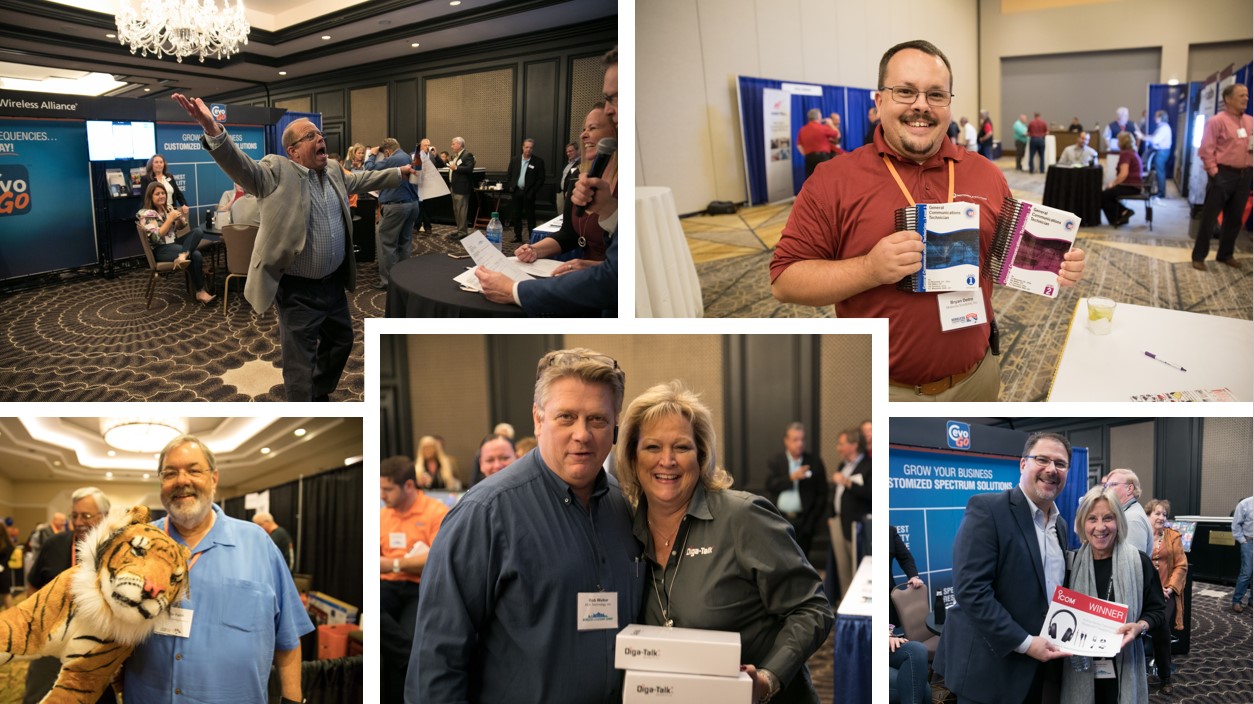 Support Education in Wireless While Bidding on Great Items!
Support the EWA-Joseph B. Vestal Endowed Scholarship while bidding on must-have items during the Summit. The scholarship, in honor of distinguished executive and leader in the wireless industry Joe Vestal (1933-2020), awards financial aid to a student at enrolled in Electrical Engineering Technology or Information Systems Management studies at Old Dominion University in Norfolk, Virginia.
Exhibitors contribute the Silent Auction items which range from resort stays to high-tech gear to sporting goods. Get ready to support an excellent cause and have fun!
Exhibitor and Sponsorship Information
The Wireless Leadership Summit is the key event for executives and business owners in the private wireless industry to learn about new regulatory requirements, network with their fellow professionals, and discover new technologies in the exhibit hall.
Imagine having one-on-one conversations in a relaxed atmosphere with the business owners for the largest wireless system operators and service organizations in the U.S. That's what the Wireless Leadership Summit delivers.
You can also showcase your brand by being a sponsor of the Wireless Leadership Summit.
Contact Conference Director Elaine Walsh at elaine.walsh@enterprisewireless.org or 520-620-0063 to select your exhibit space and learn about sponsorship opportunities today.